Evidentiary Submissions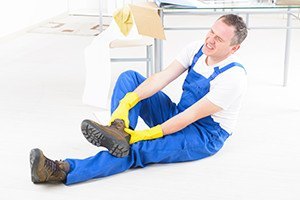 Workers' Compensation Attorneys Guiding Boston Employees
In Massachusetts, an injured employee bears the burden of proving all of the elements of his or her workers' compensation claim. When you first submit your claim to the Department of Industrial Accidents (DIA), which administers the workers' compensation law, you need to include medical bills and other evidence that substantiates the claim. As a result, it is very important to make sure your evidentiary submissions are persuasive and support the benefits you are trying to claim as an injured employee. At Pulgini & Norton, our Boston workers' compensation lawyers can represent you throughout the process of pursuing benefits.
The Role of Evidentiary Submissions
Fault is not a consideration in workers' compensation cases, as it is in civil personal injury cases. In a personal injury lawsuit, you would need to prove that the defendant was at fault for your injuries in order to recover compensation. Workers' compensation benefits are supposed to be provided regardless of fault. However, you do need to establish that your injury or illness is work-related and demonstrate the scope of the injury or illness, including disability or incapacity, medical bills, and mileage.
Once your claim has been filed with the DIA, you are responsible for producing any further materials requested. A conciliator can administratively withdraw your claim if you fail to provide the material that is requested. At each step, you should have evidence to support your position.
It is at the hearing stage (the third step of the appeals process within the DIA) where evidence is presented formally. Often, medical evidence plays a big part in determining whether you will be able to prevail on your claim. Your testimony and credibility can be a factor in the judge's determination, but the judge is also likely to rely heavily on reports by doctors. If a treating doctor's report establishes that you have a disability from employment, for example, this weighs strongly in favor of your recovering benefits.
The judge can admit into evidence and adopt an impartial medical examiner's report. However, an administrative judge is not bound by the conclusions of an impartial medical examiner's report if the judge finds that the factual foundation of the report is not credible. Any findings of fact, determinations about credibility, and assessments of the weight to be given to a particular piece of evidence are the exclusive function of the administrative judge. This makes it crucial to retain an attorney early in the process so that the attorney can help determine how best to present evidence and make sure that you are giving all of the necessary information to the doctors whose evidence will be presented, so the factual foundations of a medical report are accurate.
Contact a Knowledgeable Boston Lawyer When Pursuing Workers' Compensation
Before you appeal an adverse administrative decision to civil court, you have many opportunities to present evidence to support a workers' compensation claim. In general, there are only a few scenarios in which a reviewing board's decision will be overturned. This makes it crucial to a claimant to make sure that any evidentiary submissions are complete, accurate, and beneficial to his or her claim. The Boston workers' compensation attorneys at Pulgini & Norton represent injured individuals in Medford, Braintree, Waltham, and elsewhere in Massachusetts. Call us at 781-843-2200 or contact us via our online form for a free consultation with a workplace accident attorney.