Pay without Prejudice Period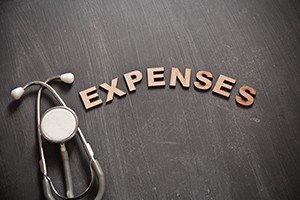 Boston Lawyers for a Workers' Compensation Claim
You may receive wage and medical benefits soon after a job-related injury occurred, but this does not mean that your employer's insurer has accepted responsibility for your accident or illness. If you were hurt at your job, a Boston workers' compensation claim attorney at Pulgini & Norton can advise you on your right to receive benefits for your injury. We have collectively handled Massachusetts claims for over 40 years. If you have a job-related illness or injury, we can explain what benefits you may be entitled to receive and assist you if your claim was denied.
Workplace Injuries and Benefits
If you are harmed at work, you may be eligible for benefits under the Massachusetts Workers' Compensation Act. This law requires all employers to carry workers' compensation insurance in the event that a full-time or part-time worker is hurt or becomes ill while performing his or her job duties. You may be eligible for benefits if your illness or injury is job-related, and if it takes you out of work for a minimum of five days. You will receive workers' compensation benefits starting on the sixth day of your disability, but you must be disabled for at least 21 days to qualify for benefits. These can include medical coverage for your injury, compensation for lost wages, and job re-training.
When you are hurt or become sick, your employer will report the condition to its insurer, which will assess whether you qualify for benefits through a utilization review. It will analyze the medical plan proposed to treat your injury and determine if your harm was actually caused by your work or by outside factors. The process can be relatively short in some workers' compensation cases, but in others, the insurer may need time to review your medical records and investigate the accident. The insurer can pay you benefits while it decides your case without actually making a final decision. This is called the pay without prejudice period.
Pay without Prejudice Period
If you begin to receive workers' compensation benefits after your injury, it does not mean that the insurer has made a final decision on your claim. The pay without prejudice period allows an insurer to pay benefits to a claimant without accepting liability for an accident or illness. An insurer can pay benefits for up to 180 days after the initial injury while it decides a case. You may begin to receive benefits between three to four weeks after your injury, but the insurer can stop paying benefits at any time during the pay without prejudice period. It only has to provide you with written notice at least seven days before it stops paying benefits, give its reason for the denial, and inform you of your right to appeal the decision with the Department of Industrial Accidents (DIA).
If the insurer has not made a decision on your claim during the first 180 days, it can request an extension of up to a year. It will need your written consent before formally requesting an extension with the DIA. The DIA has to approve the request, but you should understand your rights before you agree to any extension of the pay without prejudice period.
Once the pay without prejudice period ends, an insurer can only stop paying you benefits if it has your written permission, or permission from an administrative judge. If the insurer wants to modify or stop paying you benefits, you will need to present evidence before the DIA to support your need for continued benefits.
Consult a Boston Attorney for a Workers' Compensation Claim
At Pulgini & Norton, our workers' compensation claim lawyers represent Boston residents who have been hurt at their jobs. We advise claimants at every phase of the workers' compensation process. If an insurer has denied your claim or wants to modify your benefits, we can help you appeal the decision before the DIA. Our workplace accident lawyers will carefully review and prepare your case and advocate for your right to compensation. We represent individuals throughout Quincy, Weymouth, and Braintree, among other Massachusetts communities. For a confidential consultation, give us a call today at 781-843-2000. You can also contact us by completing our online form.