Appeal of a Conference Proceeding (Form 121)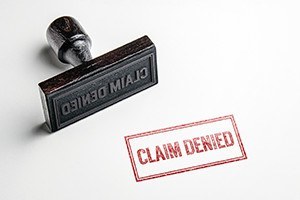 Boston Lawyers Representing Workers' Compensation Claimants
If an insurer denies your claim or wants to reduce your benefits, you may have to present your claim to the Department of Industrial Accidents (DIA) for adjudication. In some cases, a claim is partially denied and partially approved. In spite of a partial approval, it may still be prudent to submit the claim to the DIA. The process of claims resolution has multiple steps. Either you or the insurer can initiate the process, and once the process is underway, either of you can appeal decisions that are made at each step. In general, it is helpful to have legal counsel from the start of the process to make sure that you have the best chance of being taken seriously by the insurer and resolving your claim. The first order issued is at the conference stage. If you need to appeal from a conference proceeding, the Boston workers' compensation attorneys at Pulgini & Norton are ready to help you.
Appeal of a Conference Proceeding
When you submit a claim, the first step toward resolution is an informal one: conciliation. If a claim is not resolved at that step, the conciliator refers it to a conference in front of an administrative law judge. This is also an informal step that does not follow the rules of evidence.
Instead, both parties present their versions of the case to the judge in oral arguments. You would need to show that you are disabled, that the injury or illness that disabled you was work-related, and that the disputed medical bills you incurred were for reasonable and necessary treatment. Both parties also submit documents to substantiate their positions. The documents you may submit include wage statements showing time lost from work, affidavits from witnesses, and medical reports. Nobody will testify, however. At the conclusion of the conference, the judge issues an order. This will either tell the insurer to pay benefits, rule that there is no requirement that the insurer pays benefits, or rule that benefits being paid be stopped or modified. It may include findings.
Either you or the insurer can appeal the conference order on a Form 121 within 14 calendar days of the date of the order. When an appeal is based on a medical issue, you will need to pay a $650 fee, unless you can prove that you cannot pay by filing an affidavit of indigence and request for waiver (a Form 146). It is crucial to file the appeal in a timely fashion. Under M.G.L. c. 152, Section 10A, a failure to file an appeal within the requisite time frame is considered an acceptance of the judge's order and findings. Usually, the same judge who presides over the conference will also preside over the hearing, which is the next step. The hearing, unlike the conference, is a formal proceeding that follows the rules of evidence and operates similarly to a trial in civil court.
Discuss Your Workers' Compensation Claim with a Boston Attorney
At Pulgini & Norton, our Boston workers' compensation lawyers can help you appeal from a conference proceeding so that you have a stronger chance of obtaining benefits. Our workplace accident attorneys also advise and represent people in Cambridge, Quincy, Hyde Park, and other cities in Massachusetts. Call us at 781-843-2200 or contact us via our online form for a free consultation.