Overpayments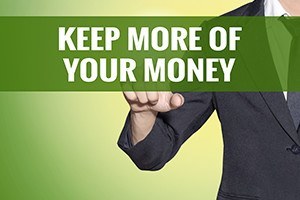 Workers' Compensation Attorneys Helping Employees in Boston
The workers' compensation system was designed to provide a smooth and straightforward process by which employees can recover compensation if they are injured or made sick on the job. However, actually recovering benefits can prove to be challenging, and due to changes in the law over the past 15 years, insurers have more ways to reduce their costs and defend against the claims they are supposed to pay. One of these ways of reducing costs is recoupment. Under M.G.L. 152, § 11D, an insurer is permitted to recoup overpayments to a claimant. The workers' compensation lawyers at Pulgini & Norton can help claimants in Boston and the surrounding area protect their rights when an insurer alleges that an overpayment is due.
Understanding When Overpayments Occur
In many cases, a claimant triggers the formal workers' compensation process by filing a form with the Department of Industrial Accidents (DIA) to appeal an insurer's denial of benefits. The first step, a conciliation, is scheduled accordingly. However, a workers' compensation insurer, rather than a claimant, can be the party to start the formal process. The insurer can start the process by filing a Complaint for Modification, Discontinuance, or Recoupment of Compensation with the DIA.
An insurer that has overpaid a claimant has a statutory right to recoup or recover the overpayment of benefits. However, the insurer is not allowed to reduce weekly checks by more than 30 percent. If there are no further payments owed, the insurer can sue in superior court to recover the overpayment.
Under Massachusetts General Laws c. 152, § 11D(3), an insurer that has paid compensation based on a conference order and receives a decision from an administrative judge indicating that overpayments were made is entitled to recover the overpayments by unilaterally reducing weekly benefits by no more than 30 percent each week. However, if overpayments were made that cannot be recovered in this way, a complaint for recoupment can be filed. Still, it is within a judge's discretion to limit the recoupment or change the method. A judge's denial of a recoupment complaint under § 11D(3) must be capricious and contrary to law to be reversed.
Often, an overpayment has occurred without any fault by the injured claimant, and the insurer's recoupment can put the claimant at financial risk. Outside a conference order or a hearing order that is reversed, how does an overpayment happen? In some cases, employers overstate an employee's wages. Since an incorrect higher amount was reported to the insurer, the insurer is permitted to recoup the overpayment by reducing the weekly check until the amount of the overpayment is recouped. For a worker who is already relying on only a percentage of his or her ordinary weekly wage, this can have dramatically deleterious effects.
In some cases, an employee's lawyer can be awarded attorneys' fees for successfully defending a recoupment claim. However, the prospect of this does not necessarily stop insurers' aggressive efforts to protect profits by demanding recoupment in the first place.
Discuss a Workplace Accident Case with a Boston Lawyer
Insurers are often more concerned with their bottom line than with an insured employee's financial interests or wellbeing. It can be challenging for an individual worker to go up against a more powerful insurer who has greater resources. If an insurer has filed a complaint to recoup overpayments made to you after a workplace accident, you should consult an experienced Boston attorney to make sure your interests are protected. At Pulgini & Norton, we represent workers' compensation claimants in Quincy, Lowell, Medford, and other cities in Massachusetts. Call us at 781-843-2200 or contact us via our online form for a free consultation.