Joint and Several Liability of Insurers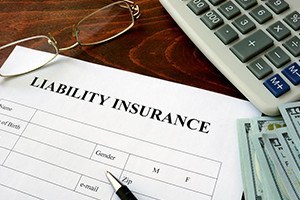 Workers' Compensation Attorneys Helping Residents of Boston
Many workers in Massachusetts must take more than one job to pay bills. When the jobs are similar or have overlapping duties, and an injury or illness is sustained, it can be difficult to parse out which employer's insurer is responsible for the resulting benefits. In certain circumstances, insurers may share joint and several liability for providing benefits to injured employees. This means both employers are responsible for securing insurance, and their insurers must share the responsibility for paying the appropriate benefits. For further guidance in these matters, you can consult the Boston workers' compensation lawyers at Pulgini & Norton.
Joint and Several Liability of Insurers
Under Massachusetts General Laws, Chapter 152, Section 26B, if an employee who is employed concurrently by two or more employers suffers a compensable personal injury while performing a duty that is common to those employers, the workers' compensation insurers' liability is joint and several. Each insurer is supposed to pay compensation according to the proportion of wages it pays to the insured party relative to the concurrent wage from all insured employers.
The notion of performing a duty common to two or more employers can be complicated. One case in which a common duty was found involved a drywall contractor concurrently employed by a property management company and a pair of individuals engaged in purchasing, rehabilitating, and reselling homes. The contractor worked for these two employers at 10 different sites. The court found he was not an independent contractor but instead a joint employee. It explained that joint employment exists when someone is under the simultaneous control of two employers and simultaneously performs services for the two employers. The critical elements are shared benefit and shared control.
Insurers that are jointly and severally liable for an indivisible injury can each be held responsible for the total amount of benefits due to an injured employee. Workers' compensation benefits for which insurers may be jointly and severally liable may include medical expenses, temporary total disability, partial disability, permanent total disability, death benefits, vocational rehabilitation, permanent loss of function benefits, and lump sum settlements.
In general, joint employers do not need to be integrated or considered a single entity in terms of finances, management, or ownership in order for Section 26B to apply. Instead, they can be wholly independent entities that were each required to carry workers' compensation insurance for an employee who performed common tasks for both. If the employers both receive the benefit of workers' compensation coverage, they both also bear the burden of not providing workers' compensation coverage.
Although the workers' compensation system bars covered employees from suing their employers in civil court for personal injuries, employees remain able to file tort actions against "third-party defendants" when appropriate. In civil court, a plaintiff will have to prove the fault of the defendant, whereas in workers' compensation cases, including those involving joint employers, proving fault is not necessary.
Discuss Your Claim with a Boston Workplace Accident Lawyer
If you work two jobs and are injured in the workplace, you should notify your employers as soon as possible. In some instances of concurrent employment, the joint and several liability of insurers may affect your case. At Pulgini & Norton, our workplace accident attorneys advise people in Boston as well as in Cambridge, Weymouth, Newton, and other cities in Massachusetts. Call us at 781-843-2200 or contact us via our online form for a free consultation.