Arthritis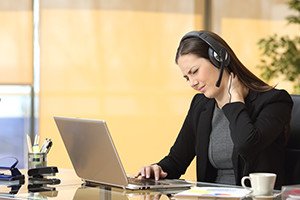 Workers' Compensation Attorneys Assisting Boston Employees
Arthritis is an umbrella term for many different rheumatic conditions that affect joints and connective joint tissue. These include osteoarthritis, rheumatoid arthritis, gout, and lupus. The symptoms of arthritis may be acute or cumulative, but they often include stiffness, swelling, pain, and limited function. Certain types of jobs can aggravate arthritis because they require an employee to perform repetitive motions or require an employee to sit too long. These jobs may include typing, programming, assembly line work, and certain types of construction work. If your arthritis is aggravated by your job, the Boston workers' compensation lawyers at Pulgini & Norton may be able to help you recover benefits.
Seeking Benefits Based on Arthritis
Work can stress your joints over time. Arthritis is one of several common injuries that can be caused cumulatively in the course of employment. In Massachusetts, arthritis is compensable if it is caused or aggravated in the course of carrying out your job duties. It can be a combination injury in that a pre-existing degenerative joint disease may combine with work conditions to cause the injury. However, since arthritis is rarely the result of a traumatic event, an insurer may deny a valid claim on the basis that it is a pre-existing condition. Pre-existing conditions are injuries or illnesses that exist before a workplace accident occurred.
In Massachusetts, you can recover benefits for an aggravation of a pre-existing condition if you can show that your job was a "major" cause of the condition. This can be challenging to prove, which is one reason it is important to retain an experienced attorney. However, the workplace need not be the primary reason for your arthritis.
An injury that occurs at work is presumed to be job-related, and when work significantly aggravates a pre-existing condition, it is compensable. You can show an injury was exacerbated by work by showing a prolonged disability, a need for emergency care or medical treatment, an inability to perform regular duties, the involuntary loss of a position, restricted work hours, or physical limitations.
Benefits to which you may be entitled as a result of arthritis aggravated by work include temporary disability benefits, partial disability benefits, permanent total disability benefits, reasonable and necessary medical care, medical mileage, and in some cases, vocational rehabilitation.
Vocational rehabilitation may be available for employees who need special training in order to return to work with the same or a different employer. Vocational rehabilitation is not mandatory, but if you are eligible for vocational rehabilitation by the Office of Education and Vocational Rehabilitation and you do not participate, your weekly compensation may be reduced by 15%.
Explore Your Options with a Workers' Compensation Lawyer in Boston
It is important to obtain representation from an experienced Boston workers' compensation attorney if you are making a claim based on arthritis. At Pulgini & Norton, our workplace accident lawyers may be able to persuade an administrative law judge that a major cause of your arthritis is your job and that you are entitled to benefits. We represent injured individuals in Somerville, Andover, and Quincy, among other Massachusetts cities. Contact us at 781-843-2200 or through our online form to set up a free consultation.