Degenerative Bone or Joint Disease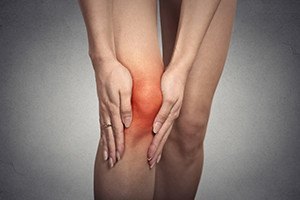 Workers' Compensation Attorneys Serving Boston Employees
Degenerative bone disease, also known as osteoporosis, and joint disease are common, especially in women. The former condition causes bones to weaken, which means that even a small impact can result in a fracture. Joint disease results in a loss of cartilage and connective tissue, and the degeneration happens due to high bone density, rather than reduced density. If degenerative bone or joint disease is accelerated or triggered by an on-the-job injury, you can consult the workers' compensation attorneys at Pulgini & Norton. A Boston bone injury lawyer at our firm will be ready to help you assert your rights.
Pursuing Benefits for Degenerative Bone or Joint Disease
When protective cartilage is reduced or a fracture occurs, the body moves less easily, and the person afflicted with degenerative bone or joint disease may be temporarily or permanently disabled. While degenerative bone and joint disease are generally not "caused" by work, they can be aggravated or triggered by a work injury. Many people assume they cannot obtain benefits if they have a pre-existing condition. Some insurers do try to prove a pre-existing condition in order to deny a workers' compensation claim and protect their bottom line. However, in Massachusetts, you are not prohibited from recovering benefits simply because you have a pre-existing degenerative bone or disc disease.
Employers must provide compensation for a work injury that substantially aggravates or exacerbates a pre-existing condition. Similarly, if the disease combines with the work injury, and the work injury is a "major" cause of the harm or disability, the worker is still entitled to benefits. For something to be a "major" cause, it need not be the primary or even a predominant cause. Under Massachusetts General Law, Chapter 152, section 1(7A), the resulting condition is compensable to the extent the work injury remains a major contributing cause of the disability.
An insurer bears the burden of proof in establishing that your condition is not covered by the workers' compensation law. Your attorney can counter and show that your work injury is a major cause of your disability by asking for a narrative opinion from your treating physician and presenting facts that substantiate that the work injury was a major cause.
You can show that a work injury is a major cause by showing a need for emergency or medical care, prolonged disability, physical limitations, or inability to handle your regular tasks. For example, if there is an extended period between the time you needed treatment for the pre-existing condition and the need for treatment for the work injury, this tends to support your claim. Similarly, if you could perform your job well for a reasonable period prior to the work injury without issue, this tends to support the claim that the work injury is a major cause of your disability.
Contact a Boston Joint Disease Attorney after a Workplace Accident
Proving that a work injury is a major cause of your disability when you have degenerative bone or joint disease may be challenging. It will likely require the presentation of detailed medical evidence. It is important to consult an experienced workplace accident lawyer after being hurt on the job so that you can explain why the insurer's denial is inappropriate. At Pulgini & Norton, our workers' compensation lawyers can advise Boston residents on whether they may be eligible for benefits. We also represent clients in Somerville, Braintree, Weymouth, and other cities in Massachusetts. Call us at 781-843-2200 or contact us via our online form for a consultation.