Complex Regional Pain Syndrome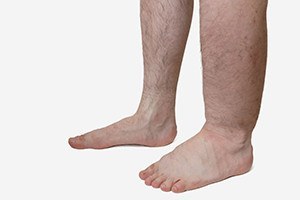 Boston Lawyers Skilled in Workers' Compensation Claims
Complex regional pain syndrome (CRPS) is a pain condition that develops and affects a limb after a trauma to the limb on a chronic basis. It is characterized by extreme pain and changes in swelling or skin color in an affected limb. Researchers believe it is caused by damage to the central nervous system, which relays signals from the brain or spinal cord to the remainder of the body. There are two types of this syndrome. If there is no confirmed nerve injury, the complex regional pain syndrome has been called reflex sympathetic dystrophy or CRPS 1. However, if there is a confirmed nerve injury, the syndrome has been called causalgia or CRPS 2. The workers' compensation attorneys at Pulgini & Norton can help Boston employees suffering from this condition seek the benefits that they need.
Asserting Your Right to Benefits for Complex Regional Pain Syndrome
In Massachusetts, the workers' compensation system is designed to make sure workers are protected when they are injured at their jobs, or when a pre-existing condition is exacerbated by a later accident or illness. Employees generally are not able to sue their employers for their injuries, but they can potentially recover benefits irrespective of fault.
For example, if an individual is working in a restricted area of a warehouse and a coworker accidentally backs into him with a tractor-trailer, causing a leg injury that results in Complex Regional Pain Syndrome, it probably does not matter if the worker was negligent with regard to warehouse protocols applicable to the restricted area.
Similarly, a pre-existing condition that is exacerbated or triggered at work may be compensated through the workers' compensation system. For example, if a construction worker has diabetes, which results in a more severe injury to the nerves and a limb while working, and this in turn causes complex regional pain syndrome, the insurer may try to claim that the diabetes is the sole reason for the pain. However, to the extent the injury was exacerbated by work, the worker likely can still recover benefits.
What benefits can you seek for complex regional pain syndrome? Among other things, you may be able to pursue reimbursement for medical costs, physical therapy, surgery, lost income, and loss of function. The amount of the award depends on how much you are disabled and the degree to which you lose function in the afflicted limb. If you cannot work again, you may be able to recover permanent disability benefits.
Explore Your Options with a Boston Attorney after a Work Injury
It can be particularly challenging to recover workers' compensation benefits for complex regional pain syndrome because doctors do not fully understand this disorder. While the symptoms can involve incredibly painful shooting pains, there may or may not be visual symptoms. If there are visual symptoms like shiny skin, discolored skin, flushing, or sweating, it can be a little easier to prove your claim. However, even for workers with few visual symptoms, their movement may become more difficult over time, and the affected bone may weaken. At Pulgini & Norton, our work injury lawyers have helped many individuals in the Boston area protect their right to benefits. Many of our clients have come from Braintree, Waltham, and Weymouth, among other communities across Massachusetts. Call us at 781-843-2200 or contact us via our online form for a consultation.