Calculating Average Weekly Wage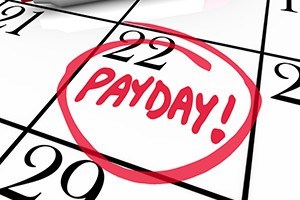 Capable Workers' Compensation Lawyers for Residents of Boston
The workers' compensation attorneys at Pulgini & Norton represent individuals in Boston and beyond who have sustained serious job-related injuries. With over four decades of collective experience, our legal professionals have counseled and advocated for clients in complex claims, including denials and modifications. We are familiar with the appeals process and can represent you before the DIA if needed. Contact us today if you have a disabling work injury or illness.
Wage Benefits
You may be eligible for workers' compensation benefits if you were hurt at your job, and the injury prevents you from working for at least five days. Under Massachusetts law, a worker is entitled to certain benefits for his or her injury. These benefits include coverage for reasonable and necessary medical care, vocational rehabilitation, and wage benefits, among others. Wage benefits are generally based on the severity of the disability and the worker's average weekly wage in the 52 weeks preceding the injury. They are subject to the state's maximum and minimum weekly compensation rates.
Wage benefits are based on whether the injury left the worker with a permanent and total disability, a temporary total disability, or a partial disability. A permanent and total disability leaves the worker unable to perform any type of work. The worker is eligible for weekly wage compensation equal to two-thirds of his or her salary prior to the injury, and he or she can receive these benefits indefinitely.
A temporary total disability is one in which the worker is unable to perform any type of work, but the condition is only temporary. In other words, the individual will be able to return to a job at some point. A worker is eligible for weekly wage compensation equal to 60 percent of his or her pre-injury average weekly wage for up to three years.
A partial disability means that the worker is disabled, but the disability does not prevent him or her from working. The individual may not be able to earn his or her pre-injury wage but can still perform some type of job. A partially disabled worker can receive 60 percent of the difference between his or her pre- and post-injury wage, but no more than 75 percent of what his or her temporary total disability wage benefit would be, for up to five years.
Calculating the Average Weekly Wage
Calculating the average weekly wage is straightforward if the worker was employed for the full year preceding the injury. For an approximate calculation, you:
Total the worker's gross earnings in the 52 weeks prior to the injury, including any bonuses, commissions, overtime, and other forms of compensation;
Divide the total gross earnings by 52; and
Multiply by the applicable percentage based on the disability (e.g., 60 percent if the worker has a temporary total disability).
If the individual was employed for less than a year, his or her gross earnings are divided by the number of weeks actually worked.
Wage benefits are subject to the state's average weekly wage. Each October, Massachusetts sets a minimum and maximum average weekly benefit rate. A worker is eligible for no less than the minimum amount set by the state, but the benefit amount cannot exceed the state's maximum.
For example, as of October 1, 2014, the maximum weekly wage compensation rate in Massachusetts was $1,214.99, and the minimum weekly wage compensation rate was $243.00. A person with a permanent and total disability can receive wage benefits equal to two-thirds of his or her average weekly wage for the 52 weeks prior to the injury, up to $1,214.99 but not less than $243.00. An injured worker may also be eligible for cost of living adjustments if the injury occurred at least two years before the October 1 review date.
Explore Your Options After an Injury with Knowledgeable Boston Attorneys
At Pulgini & Norton, we provide individuals in Boston and the surrounding area with personalized legal representation. Our workers' compensation lawyers are prepared to help you assert your right to benefits if you have been hurt in the course of your employment. We can examine your claim, discuss your eligibility for benefits and legal rights, and advocate on your behalf. If your claim is denied, we can prepare and present a solid case for you before the Department of Industrial Accidents. We have worked with clients in communities such as Lowell, Somerville, and Newton. Call us at 781-843-2200 or fill out our online form for a consultation.