Epicondylitis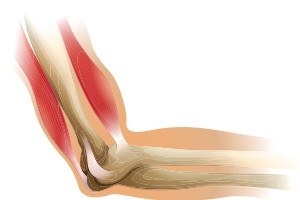 Legal Representation for Workers' Compensation Claimants in the Boston Area
Epicondylitis is a musculoskeletal disorder. There are two types, one known as tennis elbow and the other known as golfer's elbow, each affecting different arm tendons. In this disorder, the tendons, which are bands of tissue that link the arm muscle to the bone, are inflamed and swollen. Epicondylitis usually develops over time, and in spite of its name, it can arise at work, in jobs involving typing, construction work, cleaning, carpentry, raking, and knitting. Symptoms of epicondylitis include pain and tenderness at the location where injured tendons attach to the bone. Usually, the pain in tennis elbow happens when making a fist, lifting an object, opening a door, and shaking hands. At Pulgini & Norton, our workers' compensation attorneys are committed to helping individuals in Boston and the surrounding area who are seeking benefits after a job-related accident or illness.
Benefits for Job-Related Epicondylitis
The Massachusetts workers' compensation system protects employees if they are injured or rendered ill due to the job. All employers are required to provide insurance coverage to their employees under Massachusetts General Laws, c.152 § 25A. The insurance should pay for any reasonable medical care you need when an injury such as epicondylitis is work-related.
The Department of Industrial Accidents (DIA) administers the Workers' Compensation Law. About half of injury claims are undisputed. However, if your claim is disputed or you suspect it might be disputed, you should retain an experienced attorney. The law in this area is complex, and it is possible that the insurer will try to blame the epicondylitis on something other than work, or not give you the full scope of benefits to which you may be entitled.
Generally, epicondylitis requires that you reduce or eliminate stress on the elbow. You may need forearm bands, physical therapy, use of a counter brace, or other preventative equipment. The insurer should pay for these if they are found to be reasonable and medically necessary. A doctor may recommend lighter duty, surgery, or prescription medication as well. In some cases, an insurer may argue that these are not actually necessary and may require that you undergo an independent medical examination.
If you are only temporarily totally disabled by epicondylitis, you can receive up to 60% of your average weekly wage for a period of up to three years. This might apply, for example, to someone working in data entry or another office job that primarily involves typing. However, if you are only partially disabled, you can receive 60% of the difference between your pre-injury wage and what you are able to earn after the injury. A partial disability benefit can be paid for up to five years.
With some exceptions, you can receive temporary total and partial disability for a total of seven years. You can receive permanent disability benefits for life if you are unable to work in any capacity for the remainder of your life, but this is unusual with epicondylitis.
Consult a Boston Attorney when Pursuing a Workplace Accident Claim
If you have difficulty doing your job due to job-related epicondylitis or another workplace accident or illness in Boston, you should consult an experienced lawyer. Repetitive stress injuries require that you stop stressing the tendons and muscles at issue. The attorneys at Pulgini & Norton are experienced advocates for those with repetitive stress injuries. We represent clients in Hyde Park, Andover, and New Bedford, among other Massachusetts communities. Call us at 781-843-2200 or contact us via our online form for a consultation.