Office of Educational and Vocational Rehabilitation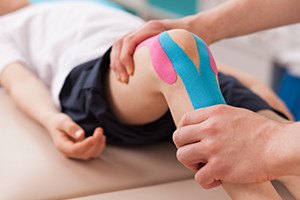 Boston Attorneys Skilled in Workers' Compensation Claims
Some workers injured on the job in Massachusetts qualify for vocational rehabilitation. To qualify, you need to have residual restrictions because of the work-related injury that stop you from going back to the job you had before your injury. The purpose of vocational rehabilitation provided through the workers' compensation system is to get you back to what your average weekly wage was before your injury. The Office of Education and Vocational Rehabilitation (OEVR), which is part of the Department of Industrial Accidents (DIA), delivers vocational rehabilitation to workers in Massachusetts who have established liability under MGL c. 152. Vocational rehabilitation services can include returning to the same workplace or a different employer, help with job placement, job advice, resume building, education, testing, and counseling. The Boston workers' compensation lawyers at Pulgini & Norton can help you explore your options after an accident on the job, including explaining the role that the OEVR may play in the process.
The Role of the Office of Educational and Vocational Rehabilitation (OEVR)
The OEVR will review your educational, employment, and medical history in an effort to facilitate your return to meaningful, gainful employment in a job that puts you back to your pre-injury average weekly wage. The first effort is to get you back to the same employer and the same job, but if that is impossible, an effort is made to modify the pre-injury job so that you can stay with the same employer. If that is not possible, there is an effort to give you a different job with the same employer. It that is also not possible, there will be efforts toward a different job with a different employer. Retraining is only offered if these efforts are unsuccessful.
If you are eligible for vocational rehabilitation, the OEVR may ask the insurer to arrange vocational rehabilitation for you. The insurer is required to provide you with these services if the OEVR deems you eligible. You do not need to accept vocational rehabilitation, but if you fail to show up to your meeting with the OEVR, your weekly benefits may be suspended until you have attended the meeting, which is mandatory. Moreover, if you are eligible and choose not to participate in the program, your weekly compensation can be reduced by 15%. Thus, there is a lot of incentive to participate in vocational rehabilitation.
People injured after 1986 can ask for vocational rehabilitation within two years of obtaining approval of a lump sum settlement. However, your ability to receive these services is not guaranteed, but instead it is contingent on approval by the OEVR.
There is no guarantee of a job after vocational rehabilitation. Moreover, the cost of vocational rehabilitation services cannot be part of any lump sum settlement. No lump sum settlement can be reached between an insurer and an employee who is considered suitable for rehabilitation by the OEVR without the OEVR's express written consent.
Contact a Workers' Compensation Lawyer in Boston
The benefits to which you may be entitled after a workplace accident include vocational rehabilitation. Our Boston workers' compensation attorneys represent injured workers and can help you understand what is happening with the Office of Educational and Vocational Rehabilitation as it evaluates and after it determines your eligibility for vocational rehabilitation. We also represent people in Newton, Waltham, Weymouth, and other Massachusetts cities. Call us at 781-843-2200 or contact us via our online form to set up a free consultation with a workplace accident attorney.