Pharmaceutical Industry Injuries
Workers' Compensation Attorneys Serving the Boston Area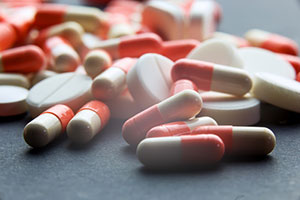 Manufacturers in the pharmaceutical industry work with machinery, dangerous materials, and excessive noise. These elements come with health risks and may combine to cause serious injuries. If you are a worker who has suffered pharmaceutical industry injuries, you should retain an experienced Boston workers' compensation lawyer. At Pulgini & Norton, our skillful attorneys may be able to help you obtain the benefits that you need.
Pharmaceutical Industry Injuries
Employees in a manufacturing plant may be hurt due to a risk in the environment, repetitive motions, or noise pollution. Risks in the environment may result in skin disorders, diseases, amputations, cuts, wounds, fractures, and dislocations. Often, there are heavy pieces of equipment used to manufacture drugs that we take for granted, and they may increase the likelihood of an injury. Employers are supposed to take proper safety measures to keep workers safe, but even when reinforced gloves, safety goggles, earplugs, and other equipment are used, workers may suffer significant injuries.
The workers' compensation system was developed in order to make it easier for workers who suffer job-related injuries to obtain much-needed benefits. In practice, however, valid claims are denied all the time. You should not assume that the insurer has your best interests at heart. It is common for insurers to deny a large percentage of valid claims, using partially correct or even largely unfounded reasons.
For example, it is common for insurers to deny claims in which the worker has a pre-existing condition. You may not recover compensation for a claim arising from a condition that you had before you started working or that arose from a reason unrelated to your job. However, many people have pre-existing conditions that are severely exacerbated by job conditions. For example, a degenerative disc disorder may present no problems until a worker needs to repeatedly twist and turn to perform an action on the manufacturing plant floor over a long period of time. You are entitled to recover benefits for injuries sustained on the job as long as the work is a major cause.
Benefits to which you may be entitled are medical benefits, disability benefits, and loss of function or disfigurement benefits. In some cases, you may be entitled to vocational rehabilitation benefits that would help you get a new job in a different industry or another type of job within the same industry. For example, if manual labor becomes difficult due to a job-related injury, you may be able to be trained for a desk job.
The Department of Industrial Accidents (DIA) administers and enforces the workers' compensation law, and within it is the Office of Education and Vocational Rehabilitation (OEVR). The OEVR exists in order to help injured workers get back to meaningful employment by delivering vocational rehabilitation services to them. To qualify for these services, you need to have residual limitations because of your work-related injury that stop you from going back to the job that you had before you were injured. The purpose of rehabilitation is to get you back to your pre-injury average weekly wage. The program cannot guarantee that you get another job that perfectly replaces your wages, but it may increase the likelihood that you will be able to go back to work. If you are eligible for this rehabilitation, and it is offered, but you refuse to participate in a vocational rehabilitation program, your weekly compensation may be reduced by 15%.
Retain a Skillful Workers' Compensation Lawyer in Boston
If pharmaceutical industry injuries leave you unable to work, you may be entitled to workers' compensation benefits. You should not assume that an insurer's denial of your claim is valid without first discussing the matter with a Boston attorney. At Pulgini & Norton, we are able to represent workers in claims arising out of many different industries. We handle claims in Brookline, Andover, and Somerville, among other Massachusetts cities. Contact us online or at 781-843-2200 for a free appointment with a work injury lawyer.