Insurer's Notice of Termination (Form 106)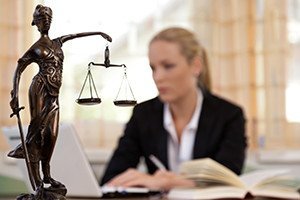 Workers' Compensation Attorneys Helping Boston Residents
Once your employer submits notice of your illness or injury to its workers' compensation insurer, the insurer should notify you of its decision. Benefit checks may simply start arriving within 3-4 weeks after the injury. However, you should not take payment for an admission of liability. Insurers have a 180-day pay-without-prejudice period, during which a worker receives benefits without an insurer accepting liability. Your weekly compensation may change, or insurers may reduce or stop paying benefits. If you receive an insurer's notice of termination (Form 106), you should consult the experienced Boston workers' compensation lawyers at Pulgini & Norton.
Responding to an Insurer's Notice of Termination
In order to terminate your benefits during the 180-day initial period, an insurer must provide a notice of termination on a Form 106. This form will explain the reason for the termination and preserve the question of liability as a defense. The insurer will need to send the notice by the 173rd day after the disability commences, and it needs to stop the payments on or before the 180th day. If you receive payments beyond the 180-day period, an insurer cannot modify or terminate them through written notice alone. Instead, it needs to ask the judge for written permission.
In some cases, insurers request an extension of the period within the pay-without-prejudice period. They can ask for an additional 180 days using a Form 105, which is an Extension of Pay without Prejudice, in order to avoid making a final decision. This is valid only with your signature and the approval of a judge or conciliator. When an insurer asks for this extension, you should consult an attorney, just as you should if you receive a notice of termination. The Form 105 with your signature and the approval of the Department of Industrial Accidents (DIA) will need to be submitted to the DIA, which administers the workers' compensation law.
If you agree to an extension of the pay without prejudice period for up to one year, you may receive a notice of termination with seven days' written notice on a Form 106. A Form 106 is filed and sent to you only if the insurer actually did pay weekly benefits within 14 days of receiving your Form 101, the First Report of Injury or Death, or a claim for weekly benefits. The insurer is required to give you written notice of at least seven calendar days unless the stop or modification is based on your actual income. However, the insurer may also simply terminate payments after one year without giving you notice. You should be alert to this possibility so that you can make sure to dispute the denial as necessary within the requisite time frame.
Retain a Knowledgeable Workers' Compensation Lawyer in Boston
If you have been injured or made ill on the job, you may be entitled to benefits, including adequate and reasonable medical treatment. At Pulgini & Norton, our Boston workers' compensation attorneys can represent you in your effort to recover benefits. If you receive an Insurer's Notice of Termination, you should consult an attorney. We also advise and represent injured employees in Weymouth, Brookline, Malden, and other cities in Massachusetts. Call us at 781-843-2200 or contact us via our online form for a free consultation with a workplace accident attorney.