Vocational Rehabilitation Costs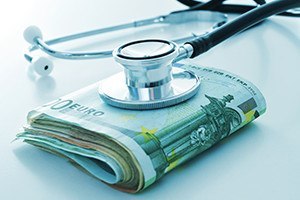 Dedicated Advocacy from Boston Attorneys for Your Workers' Compensation Claim
Getting back to work after a job-related injury is a challenge. In addition to the physical recovery, you may need assistance or retraining to help you get back to earning the same, or close to the same, wages that you were earning before the incident. Vocational rehabilitation can be a part of your workers' compensation benefits, but an insurer may not want to pay for it. At Pulgini & Norton, we assist injured Boston employees with their claims. Our workers' compensation lawyers advise clients on their right to benefits, filing a claim, and appeals.
Vocational Rehabilitation
The Massachusetts Workers' Compensation Law requires that all employers in the state carry insurance to cover costs associated with employee work-related injuries. When someone suffers a work-related accident or illness, the employer's insurer will provide the worker with certain benefits. These benefits may include:
Reasonable and necessary medical coverage to treat the injury or illness;
Lost wages based on the disabling nature of the condition;
Survivor or dependent benefits if the worker died as a result of the work-related injury; and
Vocational rehabilitation in some cases.
Vocational rehabilitation (VR) helps workers' compensation claimants return to their work, or find a new job or career if they are unable to return to their previous job. The Office of Education and Vocational Rehabilitation (OEVR) at the Department of Industrial Accidents (DIA) facilitates but does not provide these services to claimants. It is also responsible for reviewing an application for vocational rehabilitation services.
An insurer and claimant may disagree as to whether VR services are necessary. The claimant can apply to the OEVR to get these services covered by the insurer. He or she has to complete and submit a referral form to the OEVR, along with copies of recent medical reports and a lump sum settlement agreement, if applicable. The OEVR will review the claimant's medical, employment, and educational background to determine if he or she is eligible for VR services. An insurer must provide and cover the costs associated with VR services if the OEVR finds that the services are feasible and necessary.
VR programs can last up to 140 weeks. A VR program does not necessarily mean that the claimant will be retrained in another area. The goal is to get the claimant back to his or her previous employment. If that is not possible, the goal is to:
Modify the job so the claimant can return to the same employer;
Find a different job with the same employer;
Find a different job with a different employer; or
Retrain if none of the above is possible.
In some cases, the OEVR may require that the insurer cover the costs of an artificial limb or other mechanical device if it will help the claimant return to work.
A claimant must attend the VR program and any meetings with the OEVR. Otherwise, the insurer has the right to reduce a worker's weekly wage benefits by up to 15 percent for refusing VR services. Unless it receives the OEVR's express written consent, a claimant and insurer cannot agree to a lump sum settlement if the claimant was eligible for but did not complete a VR program. If there is already a lump sum settlement in place, the cost of VR services cannot be a part of it. A worker can apply for VR services for up to two years after a lump sum settlement was approved.
Seek Legal Guidance After a Work Injury in Boston
At Pulgini & Norton, our work injury attorneys can help you seek vocational rehabilitation services in the Boston region if you suffered a workplace accident or illness. We have over 40 years of legal experience representing clients in complex Massachusetts workers' compensation claims. We can assess your claim, prepare the necessary medical evidence and supporting documents, and assert your right to benefits. We serve individuals from Medford, Hyde Park, and Malden, among other communities. For a consultation, give us a call today at 781-843-2200. You can also reach us by completing our online form.