Psychiatric Injuries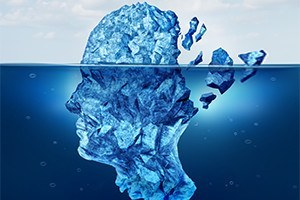 Boston Attorneys Knowledgeable in Workers' Compensation Claims
Some employees suffer psychiatric injuries in the workplace because of an accident, prolonged bullying, or abuse. These mental disorders that arise from job-related conditions can qualify an individual for workers' compensation benefits in Massachusetts, including both temporary and permanent disability. Insurers tend to be somewhat skeptical of psychiatric injuries, and it can make a big difference to be represented by an experienced attorney. The knowledgeable workers' compensation lawyers at Pulgini & Norton can assist Boston employees in seeking the full range of benefits to which they may be entitled.
Pursuing Benefits for Psychiatric Injuries and Disabilities
Since stress is pervasive in many job environments, ordinary stress does not qualify you for workers' compensation. Instead, the condition causing the psychiatric injuries must be severe. Some workplaces in which psychiatric injuries are common include correctional facilities, psychiatric facilities, and due to school shootings, even schools. For example, an officer in a jail who is involved in a serious altercation with an inmate may develop PTSD. Repeated aggressive and abusive behavior by a supervisor can also cause an employee to suffer from psychiatric conditions, such as depression and anxiety.
These claims can be challenging because the insurer is likely to claim that the psychiatric injury was caused by something else in the claimant's personal life or was a pre-existing condition. You probably would need to be evaluated for evidence that shows a strong causal connection between what happened in the workplace and a psychiatric injury. However, after suffering this type of harm at your job, you may be temporarily unable to work or permanently incapacitated and unable to return to the same employment.
It is not uncommon for those who have been previously treated for depression, anxiety, or other mental illnesses to receive a denial from an insurer. The insurer is entitled to send you for an independent medical examination (IME) with a doctor of its choosing. Quite often, the doctor's evaluation is not truly independent because doctors paid by insurance companies for IMEs know that they are less likely to receive work again if they support your full claim for benefits. You should be aware that even if you have suffered mental illnesses in the past, you can still recover for the exacerbation or aggravation of injuries.
The DIA recognizes that a psychiatric condition can have permanent consequences for a workers, even though individuals suffering from these conditions are often held to a higher standard than employees who make claims for purely physical harm. Psychiatric injuries are compensable only when the predominant contributing cause of the psychiatric disability is an event or series of events that occurred within the job. If you suffer a truly disabling emotional injury, you may be entitled to permanent loss of function under the Massachusetts Workers' Compensation Act, Section 36. The benefits for permanent psychiatric loss of function are limited to no more than 32 weeks of the average weekly wage on the date of the injury.
Discuss Your Situation with a Work Injury Lawyer in Boston
If you have been harmed at a Boston workplace, you should retain an experienced work injury attorney to guide you through the challenging workers' compensation claims process. You can rest and recover while our attorneys advocate for your interests to an insurer and before an administrative law judge. Pulgini & Norton represents individuals throughout Massachusetts, including in Somerville, Cambridge, and Medford. Call us at 781-843-2200 or contact us via our online form to arrange an appointment.