Falling Objects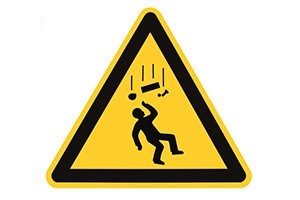 Experienced Workers' Compensation Lawyers in Boston
Falling objects hit many workers each year, sometimes causing catastrophic injuries or even death. Laborers, farmers, and construction workers risk being struck and pinned by extremely heavy objects such as steel beams, trees, parts of machines, extraction shafts, pallets, loose material, blades, and mobile equipment. The resulting injuries may be as minor as bruises and cuts, or as serious as disfigurement, blunt trauma, paralysis and crushed limbs. If you are hurt because of falling objects at your job, a Boston workplace injury attorney at Pulgini & Norton may be able to help you recover benefits. Our workers' compensation lawyers have over 40 years of combined experience.
Falling Objects in Massachusetts Workplaces
Most employers in Boston are required to carry workers' compensation insurance for the benefit of workers who might get injured on the job. As soon as you are injured by a falling object, you should report the injury to your employer, who should in turn report the injury to its insurer and the Department of Industrial Accidents.
The Massachusetts workers' compensation system is designed to compensate injured workers regardless of fault. This means that even if it is your fault that the falling object fell and injured you, you can receive full workers' compensation benefits. The benefits can compensate you for lost income, reduced pay, vocational rehabilitation, physical therapy, medical expenses, medication, disfigurement and permanent loss of use.
How your injury from the falling object is classified (whether it is partial or total, temporary or permanent) determines how much the award is and how long you will receive payments. You can also receive 2/3 of your average weekly wage, if you are permanently and totally disabled by your injuries.
If a falling object causes you permanent loss of certain specific functions, scarring on your face, neck or hands, or disfigurement, you can receive a single payment for these injuries. The single payment is paid in addition to other payments such as medical bills.
Often injuries from falling objects occurs on construction sites, or another site that is affiliated with the employer, but not an employee's actual workplace. In order to recover workers' compensation benefits, the employee does not actually have to be performing job duties.
An employee claiming workers' compensation benefits in Massachusetts must be in a place he is required to be by the employer. For example, if you are a building inspector and required to be at a construction site inspecting it and an object falls on you causing a severe injury, you are probably eligible for workers' compensation benefits. If you are traveling on business and a falling object hits you while you are traveling, but not at the specific site where your work is, you may still be able to recover workers' compensation benefits.
Consult a Boston Workplace Injury Attorney
If you have suffered a serious injury due to falling objects in your place of employment, you should retain an experienced workplace injury attorney to seek benefits. At Pulgini & Norton, our Boston lawyers represent workers' compensation claimants in many Massachusetts communities, such as Brookline, Lowell, and Malden, and we can help you recover the benefits to which you may be entitled. Call us at 781-843-2200 or contact us via our online form for a consultation.