Medical Expenses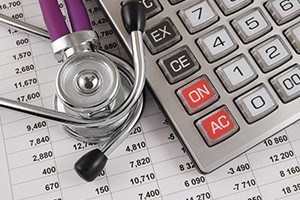 Experienced Workers' Compensation Attorneys Serving Boston Employees
If you were injured or became sick at your job, you may face mounting medical bills without the ability to pay for your care. Your condition may leave you unable to work for a substantial amount of time, or it may limit the type of work you can do and how much you can earn. At Pulgini & Norton, our workers' compensation lawyers assist individuals who have been hurt on the job. A Boston medical expenses attorney can help injured employees seek the medical benefits they need to move forward.
Workplace Injuries
Workers face the risk of harm on a daily basis in Massachusetts. Data from the state's 2012 Occupational Injuries and Illnesses Annual Report shows that approximately 69,700 people in the private sector suffered non-fatal job-related injuries or illnesses. Nearly 56 percent of these cases resulted in missed work days, job transfers, or job restrictions. Some of the more common injuries and illnesses that led to these situations were sprains, pain, lacerations, fractures, skin disorders, and loss of hearing.
In Massachusetts, employers have to carry workers' compensation insurance to cover any medical expenses for individuals who are hurt or fall ill as a result of their job duties. Many injured employees, however, often have to fight for their right to medical benefits.
Pursuing Medical Benefits
You can obtain medical benefits under workers' compensation if you need treatment for a work-related injury or illness. You can get what is considered adequate and reasonable medical care for the duration of your condition. This includes any hospitalizations, surgeries, rehabilitative care, and doctors' visits. You can also receive reimbursement for your prescription medications and mileage for travel to and from appointments.
It is important that you seek medical attention as soon as you are injured or become ill. You should disclose your condition promptly to your employer so that it can report it to its insurer and the Department of Industrial Accidents (DIA). Once it is reported, the insurer will issue you an insurance case with a claim number. Your provider can then bill it directly for your treatment and get any necessary pre-approvals for your medical care.
Your employer's insurer has the right to choose a healthcare provider for your first physical or hospital visit, but you can then choose your own provider afterward. The insurer also has the right to send you periodically to its own provider to evaluate your injury or illness. This can lead to questions as to what is considered reasonable and adequate treatment, both at the initial stage of the condition and throughout its duration.
Denial of Your Claim
An insurer may deny your claim if it believes that your injury or illness is not work-related, or that it is a pre-existing condition. It may also question the severity of your harm, and why you need certain medical care and treatment. This can happen when you initially file your claim, or after it has been approved. You will have to initiate an appeal with the DIA if the insurer wants to cease or modify your benefits. The process usually involves several stages, which can include a meeting with a conciliator at the DIA and hearings with an administrative judge. You will need to present medical evidence that supports your need for treatment for your injury or illness.
Protect Your Rights with the Assistance of a Boston Workers' Compensation Lawyer
The skilled work accident lawyers at Pulgini & Norton can assist you with pursuing a claim for medical and other benefits. A medical expenses attorney in Boston can discuss your right to workers' compensation, explain the appeals process, and represent your interests at proceedings with the DIA. We serve individuals in Hyde Park, Andover, New Bedford, and many nearby locations. Call us today at 781-843-2200 or contact us online for a consultation.