Benefits for Individuals Working Two Jobs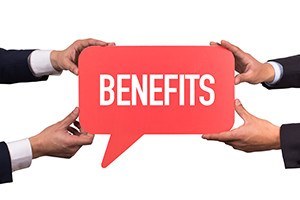 Workers' Compensation Lawyers Guiding Boston Residents
Employers in Massachusetts are required to carry workers' compensation insurance in case of an employee's illness or injury on the job. The cost of this coverage is part of doing business. Employees are covered from their first day working. Many workers do not get paid enough at one job, so they must work two jobs to make ends meet. If they are injured at one job, they may be unable to continue at their second job as well. Individuals working two jobs who are hurt or made ill at a workplace in Boston should consult an experienced workers' compensation attorney to make sure they pursue the full amount of benefits to which they may be entitled.
Benefits for Individuals Working Two Jobs
If you become injured at one job, you may not be able to perform at either of your jobs. In order to calculate your weekly wage and determine your benefits, the Massachusetts workers' compensation system will look at your insured employers and total the wages that you earned at both jobs. However, the total wages are included in calculating workers' compensation only if both jobs are covered by the workers' compensation system. They must both be jobs with legitimate employers that report income to the government and that have obtained workers' compensation insurance.
The weekly benefits are based on an injured employee's average weekly wage. This is calculated by adding gross earnings before taxes for the year before an accident or illness and dividing the gross earnings by the number of weeks you worked. Assuming that you are disabled for purposes of both jobs, the benefits are based on the combined average weekly wage. This provides a higher workers' compensation rate, which can provide increased financial security.
In most cases, insurers will not advise you of this because their goal is to minimize the benefits they pay to you, not maximize them. This is why it is important to consult your own attorney about the benefits to which you may be entitled. Sometimes employees are concerned that the other employer is prejudiced if both wages are used to calculate the rate. However, if the injury was caused at one job, the employer where the injury took place is responsible for paying the benefits at the higher rate, while the other employer is not affected.
Compensation payments are based on wages from all sources, so even if you were injured while working at a part-time job that was covered under the Workers' Compensation Act, you can potentially recover benefits based on your total average weekly wage. You do not need to have worked at both jobs on the injury date, although you do have to be employed by both on the same day.
Consult a Knowledgeable Boston Attorney after a Workplace Accident
People who are working two jobs may be able to recover a greater amount of benefits by including both wages in their average weekly wage calculation. Although the workers' compensation system was designed to make it easier for claimants to recover benefits than it would be if they had to litigate in court, it can be an uphill battle recovering the full amount of benefits to which you may be entitled. At Pulgini & Norton, our workplace accident lawyers protect the interests of Boston employees from the start of the process. We also represent workers' compensation claimants in Quincy, Lowell, Medford, and other cities in Massachusetts. Call us at 781-843-2200 or contact us via our online form for a free consultation.