Can I Sue My Employer?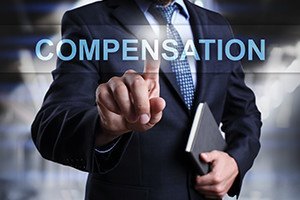 Seasoned Work Place Injury Lawyers Assisting Boston Residents
An injured individual will often ask whether he or she can sue an employer. In most cases, the answer is no, but there are some situations in which an employee may be able to file a claim or seek additional damages for a work-related accident or illness. The workers' compensation attorneys at Pulgini & Norton can answer your questions about your options if you have been hurt at your job. Guidance from a Boston work place injury attorney may be vital in asserting your rights.
Suing Your Employer
Most injured workers cannot sue their employers for work-related injuries. The workers' compensation law in Massachusetts provides reasonable and necessary medical coverage, certain wage benefits, vocational rehabilitation, and other benefits to employees who suffer injuries or illnesses related to their jobs. A worker can obtain this financial assistance irrespective of fault. In other words, it does not matter whether the individual or the employer caused the harm.
Virtually all Massachusetts companies are required to carry workers' compensation insurance. In exchange for these benefits, the employee essentially gives up the right to sue the employer. There are, however, instances in which a worker can pursue additional damages for a job-related injury.
You may be able to seek further compensation if your employer's wrongful actions caused your harm. Under state law, an injured worker can receive double the amount of his or her workers' compensation benefits if he or she is hurt by an employer's willful or serious misconduct. For example, if a person is harmed because an entity committed an OSHA violation, he or she may be entitled to additional damages. The worker would need to prove that the employer's deliberate and grievous misconduct caused the injury.
You can also sue your employer if it does not carry workers' compensation coverage. Some states exempt certain employers from complying with these laws. For example, a small business may be exempted under certain circumstances. Massachusetts has very narrow exceptions, such as domestic service employees who work fewer than 16 hours per week. Generally, the state requires all employers to comply with the workers' compensation law, irrespective of the company's size, the full- or part-time status of their employees, or if an employee is a family member. If you are injured while working for an uninsured employer, however, you can bring a personal injury lawsuit against that entity. You can also file a claim with the Department of Industrial Accidents and seek workers' compensation benefits from the Workers' Compensation Trust Fund.
Claims against Third Parties
Some workplace injuries and illnesses are the result of third-party actions. For example, you may have been hurt while using machinery that was defective. You would have the right to sue a third party if its negligence caused your harm. You would need to establish the third party's liability to recover damages.
A personal injury lawsuit could affect your potential benefits, or any lump-sum settlement you may have with your employer's insurer. We can advise you on your right to workers' compensation and discuss whether a third-party claim is a good option for you.
Consult a Boston Work Place Injury Attorney
At Pulgini & Norton, we know that a job-related accident or illness can have a long-term impact on Boston residents. Our workplace injury lawyers provide knowledgeable and experienced counseling to individuals hurt in the workplace. We can assess your situation and discuss if you have any other viable legal remedies against your employer or a third party. Our attorneys can assist you at all stages of the workers' compensation process, from the initial filing to handling any appeals. We represent injured and ill individuals in Braintree, Andover, and New Bedford, among other nearby communities. Call us today at 781-843-2200 to arrange a consultation. You can also complete our contact form online.