Spinal Cord Injuries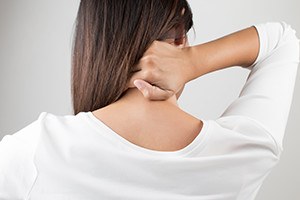 Workers' Compensation Attorneys Representing Boston Employees
Spinal cord injuries involve damage to any part of the nerves or spinal cord. The damage may cause permanent alteration of strength, sensation, and other bodily functions. In many cases, it changes every aspect of the injured person's life, including his or her ability to perform particular jobs and earn the income needed to live. If you suffer a spinal cord injury on the job, you should consult an experienced Boston workers' compensation lawyer at Pulgini & Norton. These types of injuries are serious and may make you eligible for substantial benefits.
Pursuing Benefits for Spinal Cord Injuries
Spinal cord injuries may occur in many different workplaces, but they are particularly likely in industries in which falls are statistically more likely, such as the construction industry. Jobs that require employees to repeatedly pick up heavy objects, deal with heavy machinery, walk in slick areas, or twist or bend frequently are also more likely to cause spinal cord injuries.
If you suffer a job-related spinal cord injury, you can file a claim for workers' compensation benefits. These benefits may include medical expenses as well as partial disability, temporary total disability, or permanent total disability benefits. The benefits are determined in part by your average weekly wage and the degree to which you are disabled by your workplace accident. For example, if you suffer a permanent total disability as a result of your spinal cord injury, you can potentially recover 60% of your average weekly wages, and in the future, you may receive payments that offset the increase in your cost of living expenses. These benefits may be paid to you for the rest of your life.
You may also be eligible for permanent loss of function benefits. This is a one-time payment that is paid in addition to the medical bills and disability payments. The amount of this payment depends on how severe the loss of function is. Before you accept an insurer's loss of function offer, you should speak to an attorney who can tell you whether the offer is appropriate. Unlike most disability payments, which are paid out over time, a loss of function payment is only made one time, so it is crucial you obtain what you need from it.
The costs of a spinal cord injury are often tremendous, extending into the hundreds of thousands of dollars in lifetime costs. Some victims may never return to work at their prior ability. The workers' compensation system is designed to make sure that employers have insurance to cover these disabilities. However, in the interests of profit, some insurers deny valid claims or make it difficult to get the full scope of benefits to which an employee may be entitled.
Retain an Experienced Workers' Compensation Lawyer in Boston
Spinal cord injuries can substantially change an accident victim's life. If you suffer a job-related spinal cord injury, it is crucial to retain a Boston workers' compensation attorney to fight for the full range of benefits to which you may be entitled. At Pulgini & Norton, our workplace accident lawyers can advise you about all of the aspects of your workers' compensation claim. We represent claimants in Cambridge, Andover, and Weymouth, among other Massachusetts communities. Contact Pulgini & Norton at 781-843-2200 or through our online form for a free consultation.