Temporary Total Disability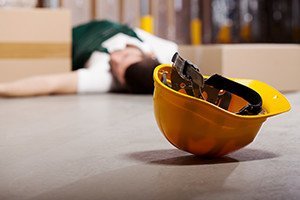 Dedicated Workers' Compensation Lawyers in Boston
A workplace injury can leave you disabled and out of a job for an extended period of time. The workers' compensation attorneys at Pulgini & Norton can help you seek benefits in the Boston area if you were hurt at your place of employment. We have handled these claims at every stage of the complex process. Enlist our legal guidance in filing for the first time or appealing a denial of your claim.
Temporary Total Disability Benefits
Employers in Massachusetts have to provide their workers with a form of insurance known as workers' compensation. If you are hurt at work or become ill because of your job environment, this will provide you with certain benefits to compensate you for injury-related losses. The types and amount of benefits you receive will depend on whether the accident or illness leaves you with a temporary total disability, permanent total disability, or partial disability.
A temporary total disability arises from a work-related illness or injury that leaves you unable to work for at least five days. Although the disability is total, it is only temporary. In other words, your condition is expected to improve to the point where you can eventually go back to work. This is in contrast to a permanent total disability, which leaves a worker unable to work for an indefinite period of time. A partial disability is when the individual can continue to work despite the injury, but at a reduced earning capacity.
You can receive medical and wage benefits, as well as retraining, as part of your workers' compensation benefits. Your medical benefits include coverage for the cost to treat your work-related injury. This includes reimbursement for prescription medications and travel to appointments with your physician.
You are also eligible to receive wage benefits. You can get up to 60 percent of the average weekly wage you earned in the 52 weeks before you were hurt. If you worked for your employer for less than 52 weeks, you can divide your total earnings by the numbers of weeks of your employment. You can only receive up to the maximum amount allowed by the state. Each year, Massachusetts sets a cap on the average weekly compensation a person can receive.
Duration of Wage Benefits
You can get wage benefits for a maximum of 156 weeks, or three years, unless your condition becomes permanent. You can only receive benefits, however, if the injury leaves you out of work for a minimum of five days, which do not have to be consecutive. You will receive compensation starting on the sixth day of your disability. You will not be compensated for the first five days unless your disability lasts for more than 21 days.
Lump Sum Settlements
Your employer's insurer may offer you a lump sum settlement in lieu of the weekly wage benefits. A lump sum settlement is a one-time payment that replaces your wage benefits. These are carefully negotiated by you and the insurer. In many cases, they are subject to judicial approval. If you and the insurer agree to a lump sum settlement, you cannot go back to work for a particular period of time. The law presumes that you are unable to work for one month for every $1,500 included in your settlement amount. A lump sum settlement closes your case against your employer, so it is important that you understand your rights before you agree to settle.
Work Injury Attorneys Ready to Assist Boston Employees
The work injury lawyers at Pulgini & Norton are dedicated to knowledgeable legal representation in workers' compensation cases throughout the Boston region. If you are filing for the first time, or if your claim was denied, we can advise you on how to proceed and represent you at various stages of the dispute process. We assist injured workers in Hyde Park, Andover, New Bedford, and Somerville, as well as the surrounding communities. Call us today at 781-843-2200 for a consultation. You can also contact us online.